CROSSWARE ENHANCES COLDFIRE SUITE WITH SUPPORT FOR FREESCALE MCF547X/8X CHIPS
Full support for Freescale's ColdFire MCF547x and MCF548x Microprocessors
Full Simulation of Floating Point and Multiply and Accumulator Units
Enhanced Source Level Debugging via FireFly USB BDM Interface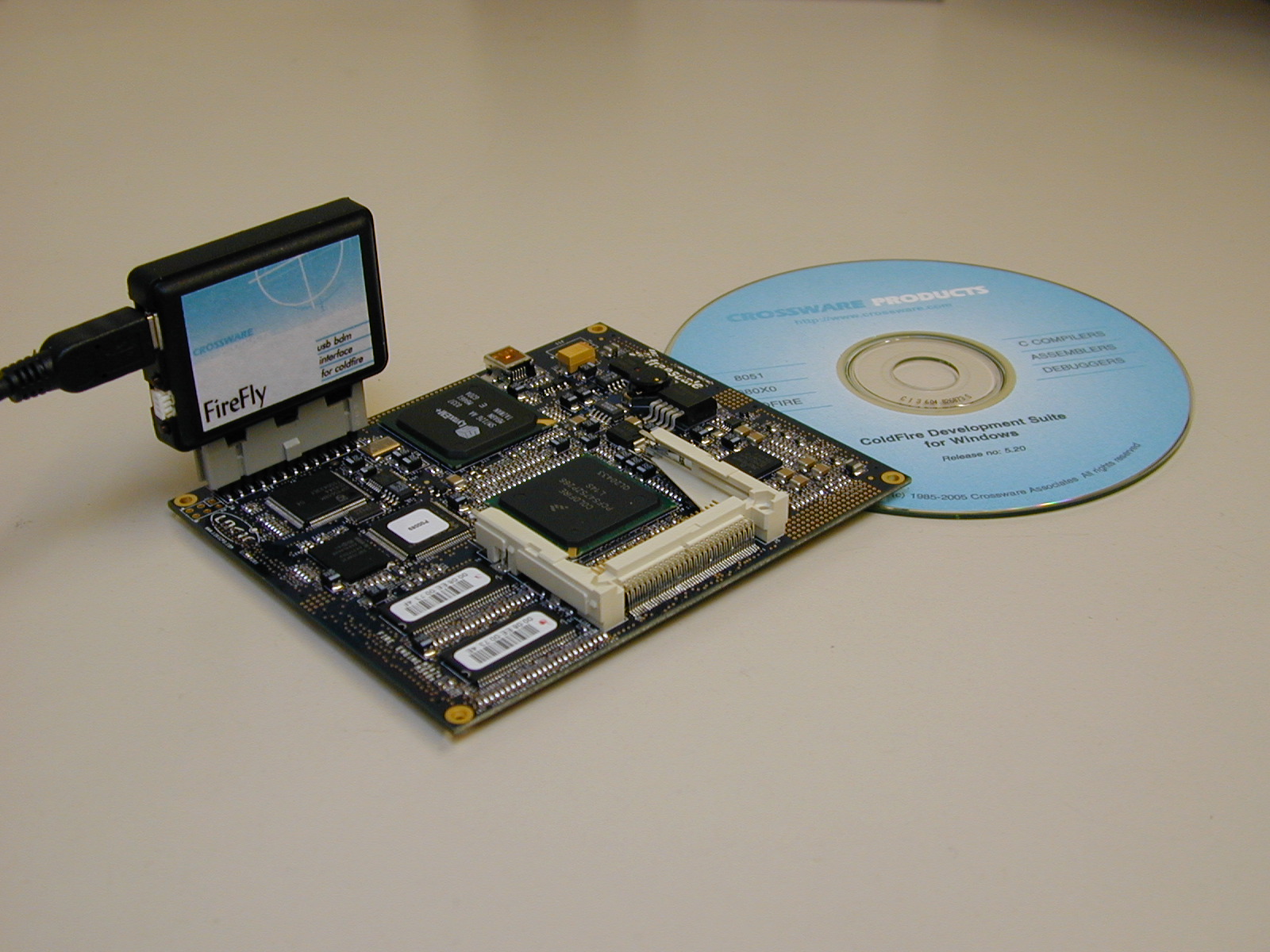 CAMBRIDGE, UK, February 10, 2005, - Crossware (www.crossware.com), a leading embedded software tools developer, has enhanced its ColdFire® Development Suite by adding support for Freescale Semiconductor's MCF547x and MCF548x ColdFire microprocessors.
The MCF547x and MCF548x are high speed microprocessors based on the advanced V4e ColdFire Core. All microprocessors in the range have a wide range of connectivity peripherals, a memory management unit, a dual precision floating point unit (FPU) and an enhanced multiply and accumulate unit (eMAC).
The Crossware Suite includes a separate C header file for each microprocessor in the range. This ensures that the developer has access only to the structures that are relevant to the chosen microprocessor and cannot therefore inadvertently write code for a peripheral that the chosen microprocessor does not have.
The Crossware C compiler generates code that takes full advantage of the FPU and the Crossware simulator fully simulates both the FPU, including FPU exceptions, and the eMAC. This enables developers to run code that uses these units both with and without hardware.
Crossware's FireFly USB BDM (background debug mode) interface has also been enhanced to handle features that are specific to Freescale's System-on-Module (SOM) Fire Engine boards for these chips. This includes the programming of Intel's advanced K3 Strataflash memory chips.
About Crossware (www.crossware.com)
Crossware is a leading developer of programmer-friendly C/C++ cross compilers and other development tools for embedded systems based on the 8051, ColdFire, ARM, 68000, CPU32 and other chip families. Host environments include Windows 9x, Windows NT, Windows 2000, Windows XP, Windows Vista, Windows 7, Windows 8/8.1 and Windows 10. The company, founded by Alan Harry in 1984, is headquartered in the UK at Litlington on the outskirts of Cambridge. Crossware's products are used throughout the world by professional developers, educational establishments and hobbyists.